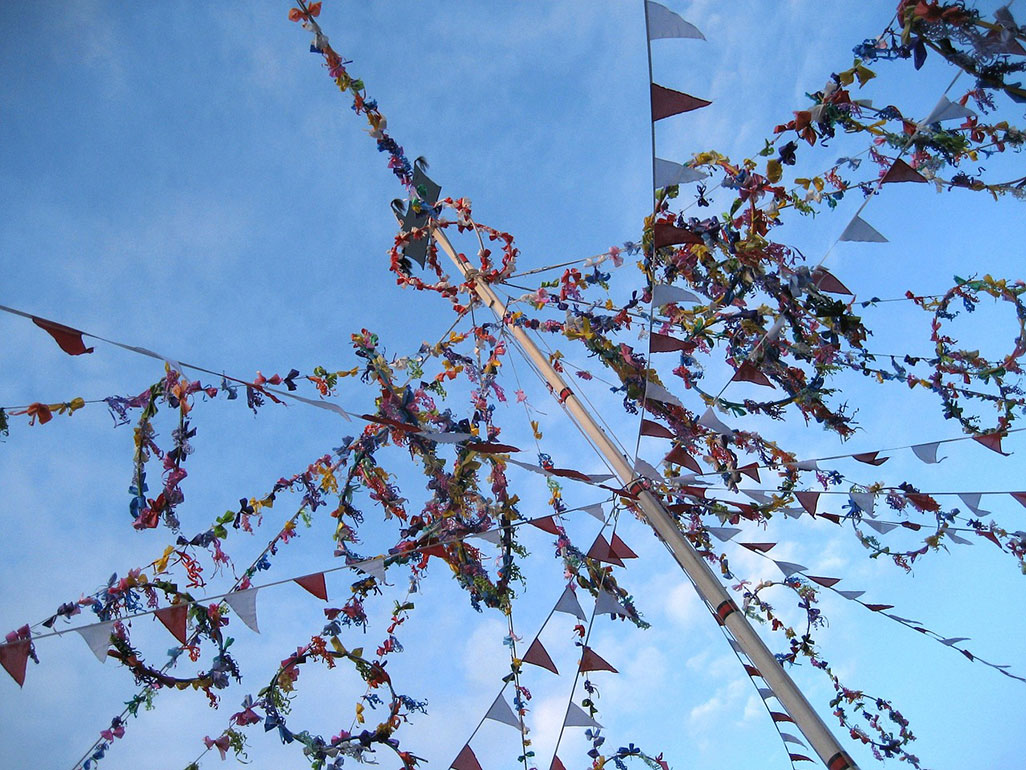 On May 1, we celebrate Beltane, the festival of spring. 
The earth is clad in her most beautiful flower gown and the birds are singing from the trees. The heart rejoices, the spirit soars. At Beltane we celebrate the miraculous powers of regeneration, of fertility and of abundance – the lushness and beauty of it all. The God and Goddess are in love and wherever they go, they spread the sparkling glow of their ardour.
This is a good time to celebrate life. We share in nature's passion and are full of zest for life. Companionship, love and merry-making are the order of the day.
This is also a good time to nurture young seedlings and budding projects. It is nurture and love that turns intention into manifestation. The power to work this magic lies in our caring hands.
Spiritually, this is a good time to reflect on nature's generosity and to practice gratitude.