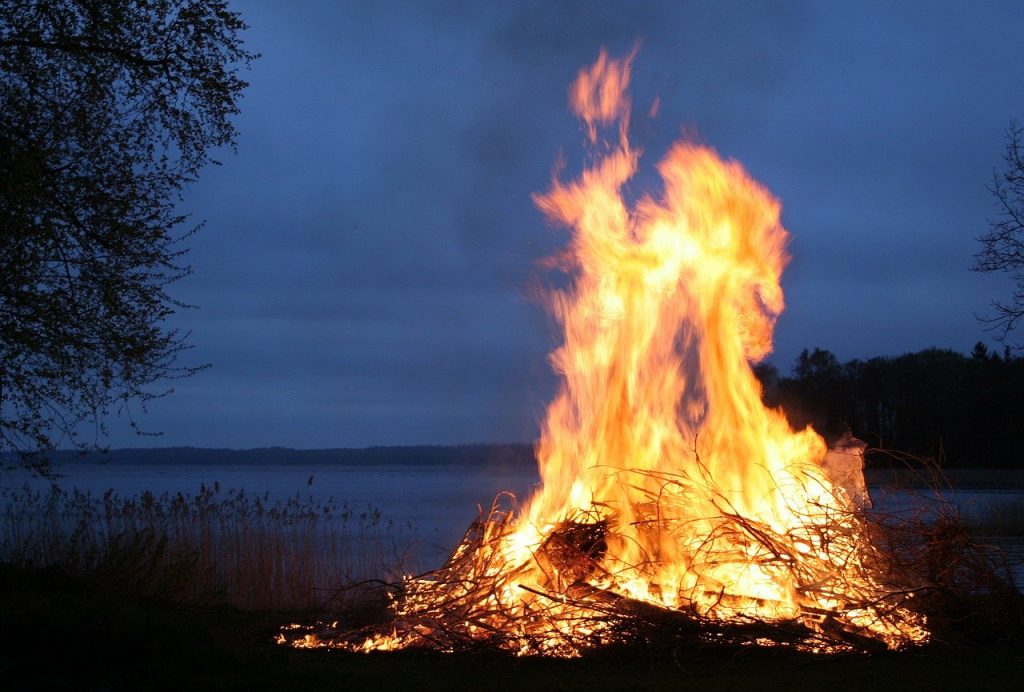 At Midsummer, the life-giving power of the Sun has reached its climax. We celebrate the longest day of the year! In pre-Christian tradition, it is said, that during the 12 days of Midsummer and the 12 days of Christmas the veils between the world are thinnest. At this time spirit beings can easily cross the threshold that separates our worlds. Likewise, those who are particularly perceptive to the 'otherworldly vibes' can receive magical gifts, or catch a glimpse of the spirit folk. It is a time of celebration, but also for making offerings to the Gods, to ask for protection of the harvest, and to receive blessings. The wisdom-keepers would use it for scrying, to determine the signs of the times. But for most people it was a festive time, celebrated with gatherings around huge bonfires fires. Dancing, feasting, and merry-making were the order of the day – the Sun-God and the Earth-Goddess were celebrating their wedding day and consummate their love. The people joyously join their celebration and thus ensure fertility and abundance for all.
At Midsummer, Bel, the young Sun-God has reached his climax and exhausted his power. Lugh takes over the reign. We are at the turning point of the year and about to begin our long journey of descent through the dark half of the year.
This is a good time to cherish the gifts of nature, to count our blessings, and to give thanks for all that we have. It is a time to share our blessings and to join in the spirit of celebration with friends and kin.
For herbalists, it is the prime time for gathering healing herbs. This is also a good time to seek council from the spirit world or to embark on a vision quest.