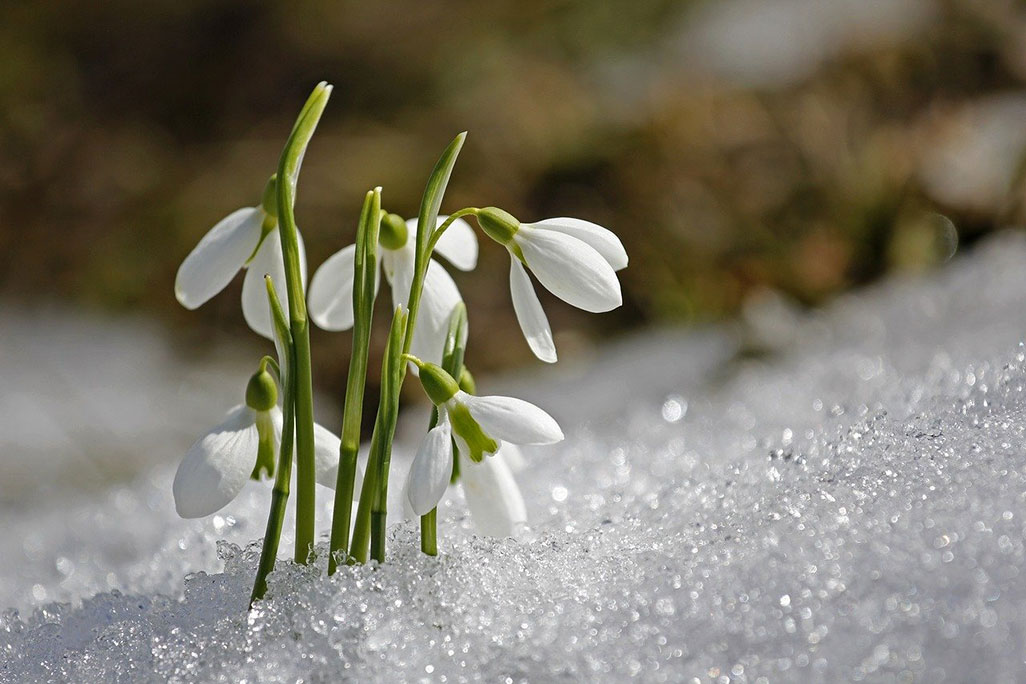 Imbolc is the time of the light maiden Brighid, a virginal Goddess that appears as the returning light. Quite noticeably the days are getting longer, by a few minutes each day. It is still the midst of winter and yet, if you look carefully, the buds are swelling. Some precocious winter flowering plants defy the odds. Here and there some particularly perky wildflowers are peeking through the snow or old leaf litter:  snow drops, winter aconite or dwarf crested irises, perhaps. Deep within the Earth, the life-force is stirring, the seeds are soaking up the waters of the thawing snow and begin to germinate. The wheel of the year is turning. Slowly the sap begins to rise once more.
Imbolc, or Candlemass in Christian terminology, is the festival of growing light, of cleansing and  purification. It augurs the time of Lent, traditionally a time of abstinence and fasting to purify body and soul.
In the olden days, people would fast or restrict their diets in order to cleanse the body of all the residues of heavy winter foods. To practice a little self-care in this way is to prepare body and mind for the new season.
It is a also a time for scrying and divination, for visualising in your minds eye the possibilities that lay ahead. Take a little time out to prepare yourself for the challenges and opportunities yet to unfold. Reflect on your strengths and weaknesses, on good and bad habits, and on making a commitment to your soul journey. What kind of nourishment do you need to feel fulfilled? What kind of meaning are you giving your life (or want to give your life)? Are you walking your talk?
Imbolc is a good time to charge the seeds that you want to flourish with intention and to foster your inner flame. Take care of that light through the dark of the night. Soon the sun will soon rise again.