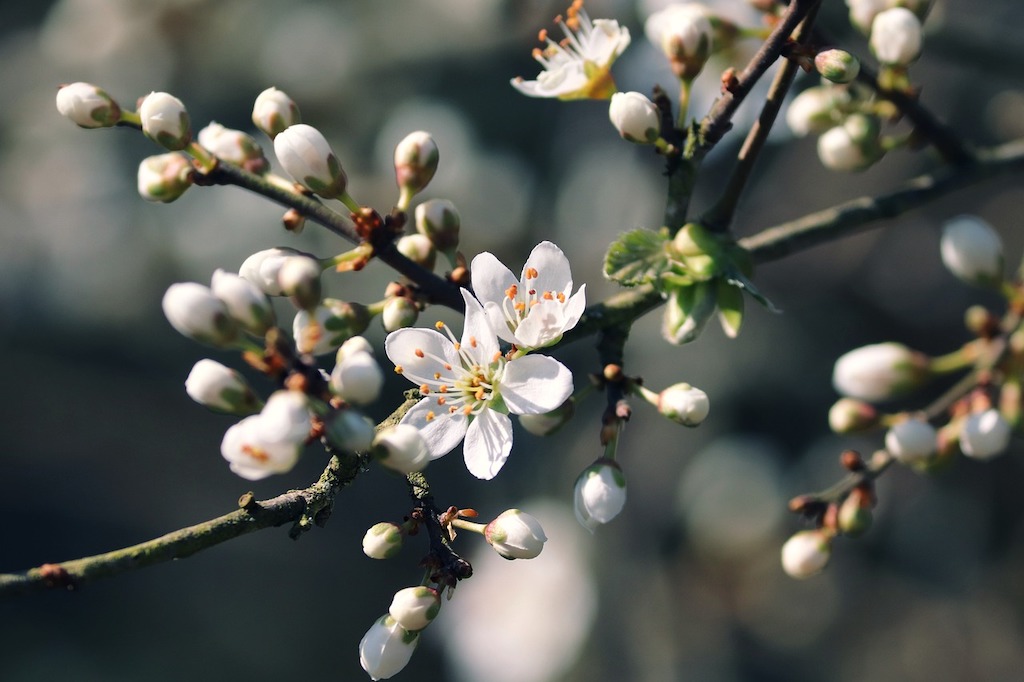 Happy Spring Equinox!
A new cycle is beginning – but what a strange beginning it is, after a seemingly endless winter lockdown! Tentatively, the Earth is awakening from her winter's sleep. Persephone is on her way, returning to the upper world. Buds are swollen, birds are busy building their nests, and life is ready to burst forth again.
At Spring Equinox, light and dark are hanging in the balance. But with every passing day, the sun is gathering strength, now. Mother Earth has donned her garment of early spring flowers and slowly turns the land verdant and lush, once again.
This is a joyful, busy time, full of expectation. We may not have our full freedom back to mingle, meet and make merry. But the garden is calling nonetheless, eager to receive the seeds as soon as the soil has warmed up enough.
It is time to prepare for the unfolding season, a time of spring cleaning and for purification, of painting and decorating, and sprucing up the home.  Locked down or not, these are things we can still do in anticipation of the coming spring. 
Physically, that means boosting our energy levels with the fresh vitamins and nutrients of early spring herbs. And we have never needed them more than this year. Boost your immune system and don't give that virus half a chance!
Mentally, this is a time to focus on the things that matter most. Make sure that the pathway for your intentions is clear. The crisis will pass eventually and there will be a light on the other side. Good planning prepares the way to success.
Spiritually, the Spring Equinox stands for new beginnings. We can turn a page and make a new start. It is also a time to celebrate the eternal life-force and its miraculous powers of self-renewal.