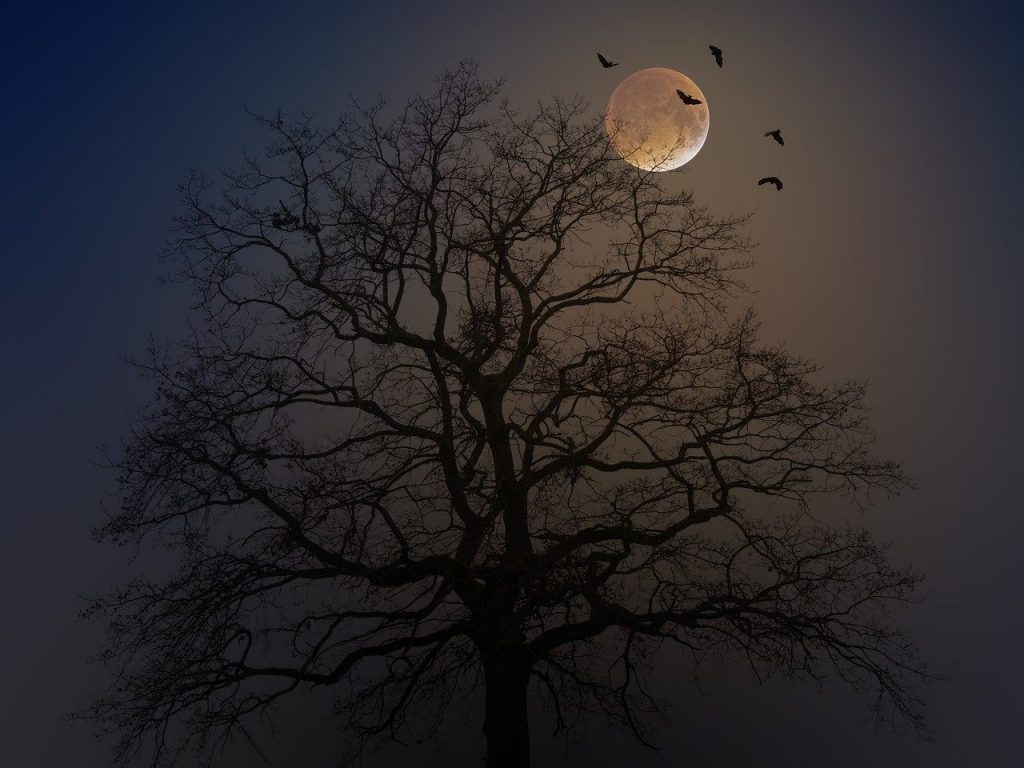 At Samhain, the Goddess retreats into the deep vault of the earth to join her dark lover in the Underworld. Life withdraws, and the landscape turns bleak, cold, and grey. There are no more fruit or flowers, and the birds have left on their journey to the south. We mark this time of death and decay by remembering and honouring those who have gone before us. Death is but a stage of the wheel of life. Far below the surface, the Goddess sheds her old cloak and falls into a deep meditation that regenerates her vital life-giving energies.
We face the darkness of the cold season, as the Sun grows weaker and has little power left to warm us.
At this time, remember that life and death are aspects of the same eternal cycle. One cannot exist without the other. There is no light without darkness. This is a time for reflection and reminiscence, and for gathering our inner strength in contemplation – for soon, the wheel of the year will turn again, and the Sun will be reborn once more.