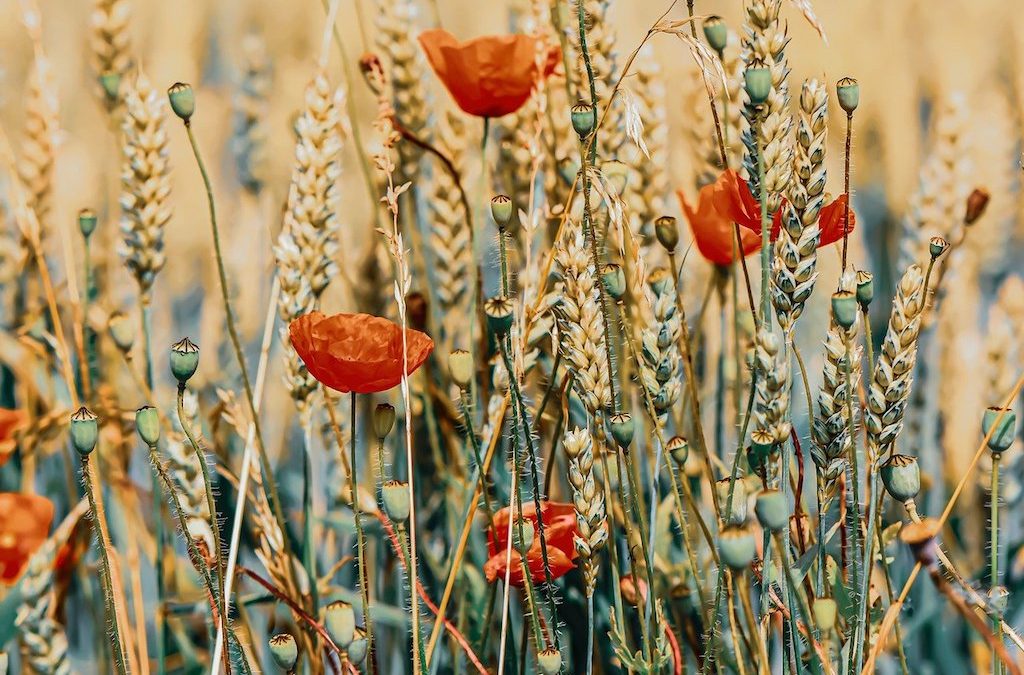 The time of the grain harvest
Lughnasad marks the beginning of the harvest season. The fruit and vegetables are ripening, and the grain is turning golden. It is an intensely busy and happy time, especially for gardeners. The efforts of the early part of the year are paying off.
The growing period from spring to harvest is fraught with danger: Late frosts can kill sensitive starters, and summer storms can ruin the crop in just a few minutes. The harvest is by no means guaranteed. But once the grain has been cut, we reap the efforts of our labour. It is time to celebrate. 
Lughnasad is called Lammas in the Christian tradition, which comes from the Anglo-Saxon 'hlaf-mas', meaning 'loaf mass'. Bread and wine are the traditional sacraments of the Eucharist.
But harvesting the seed is only one of the stages of the perpetual cycle of life. The harvest does not only fill our bellies now but must sustain us through the dark season and provide the potential of growth for the year ahead. We reap as we sow, but we also sow as we have reaped.
In the face of the unfolding climate catastrophe, it is especially important that we not only give thanks for the gifts of today, but that we also reflect on what we wish to reap in the year(s) ahead.