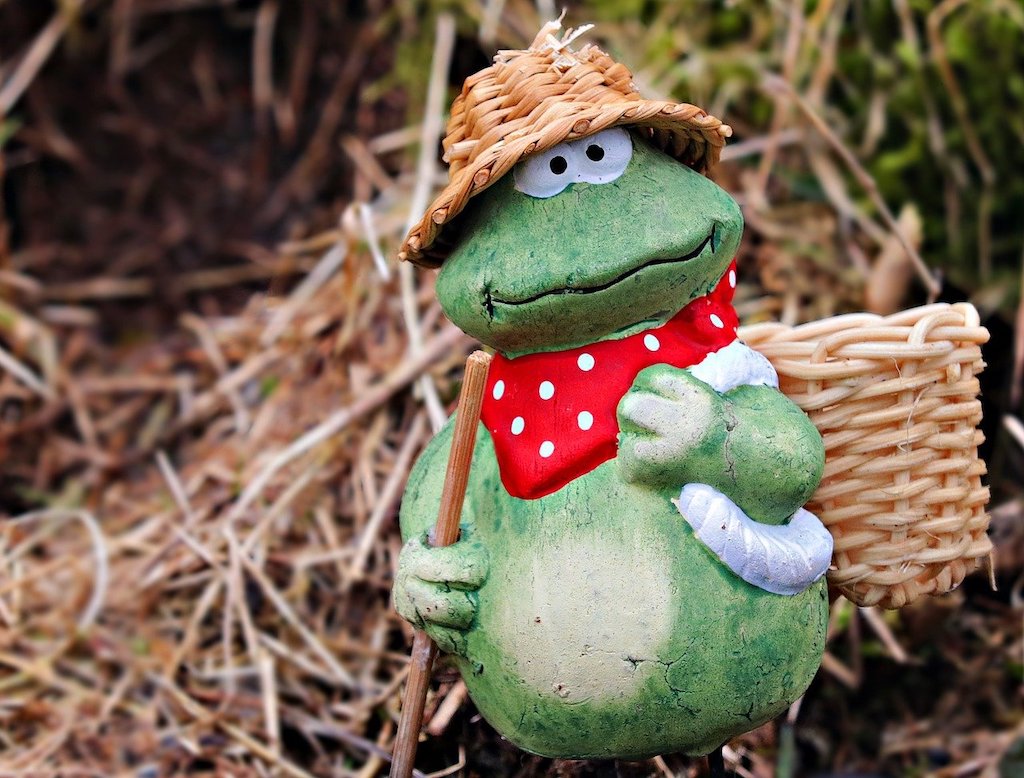 The main gardening jobs in April are planting, sowing, and weeding. 
April is a busy month for gardeners. Hopefully, you have been able to prep your veggie plots in March, and they are now ready for action.
Seed Potatoes
Your seed potatoes should be chitted (=sprouted) and ready to plant. Now it is time to plant them. If you don't have much space, try growing them vertically in potato grow bags, or towers.
Tomatoes, Chillies & co
Warmth-loving plants
Really, the best time to sow Tomatoes, Chillies, Aubergines, and Zucchinis is in the latter part of March, from about Equinox. So hurry if you want to grow them from seed. Start them under glass or indoors.
Alternatively, you can buy plant starts at the farmer's market or garden centre next month. Or, perhaps one of your gardening friends has far more plants than space in their own garden and would be happy to share.
If you started your tomatoes very early, they begin to look straggly by now. Don't be tempted to plant them out until all danger of night frosts has passed. Instead, pot them up to just below the first leaf node. This will encourage them to develop more roots and prevent the stem from getting too dangly.
Onion Sets and Shallots
Continue to plant onion sets to extend your harvesting season.
Direct sowing
Beetroots
Sow beetroots directly into the prepared plots or containers. Sow about 10 cm apart, or thin seedlings out once they are about 3 cm tall.
Carrots
Carrots can be sown directly into the well-prepared ground. They prefer loose, sandy, well-draining soil. They will fork if the ground is too heavy or full of stones. The seedlings are very fragile and don't take well to being transplanted.
Starting carrots in a gutter pipe is a nifty gardening hack. Watch here to see how it is done.
The contents of the drain pipe can be transferred directly to the prepared plot without having to handle individual seedlings.
Leeks
You can still sow leeks under glass now. When they have grown to about 15-20cm tall, transplant them into well-prepared soil. To get a long blanched shaft, plant them deeply into approx. 20cm deep holes 15cm apart. The rows should be about 30cm apart.
If you stagger the sowing and transplanting the harvest can be significantly extended. In theory, it can start as early as August and continue through the winter. Harvest them fresh, as needed.
Radishes
Sow radishes at regular intervals right through August to ensure a continuous supply. The seeds are tiny, so thin out the seedlings to about 2,5cm per plant once they are about 3cm tall. They are an ideal 'gap' crop or row marker as they grow fast and can be harvested long before a slow-growing main crop develops. Filling gaps with radishes also helps to keep the weeds at bay. Water regularly and keep an eye out for predatory slugs and snails.
Swiss Chard
Coloured varieties of Swiss Chard are beautiful edimentals, even if you like the taste. Sow directly into a well-prepared bed. They are tolerant of partial shade, so they don't have to take the prime spot in the garden.
Turnips
Like radishes, turnips are fast and easy to grow. Harvested young, they can be eaten raw or cooked, and the leaves are edible as well.
Peas
Sow peas at intervals to ensure a continued supply. Unlike most plants, peas don't mind growing closely together. There is no need to thin them out; growing them in thick bunches keeps the weeds down and increases the yield. Keep them moist at first. Later, they usually only need to be watered deeply once a week, especially once they start flowering. Mulch them to keep the moisture in the soil.
Weeding
Controlling weeds is a tiresome task. Get on top of it early, and you will save yourself a lot of time and effort later on when it gets much harder to pull them out without damaging your crops. Mulching is a great way to keep the weeds down and the moisture in the ground.
 Happy Gardening!
Check out SeedsNow for your organic gardening supplies!