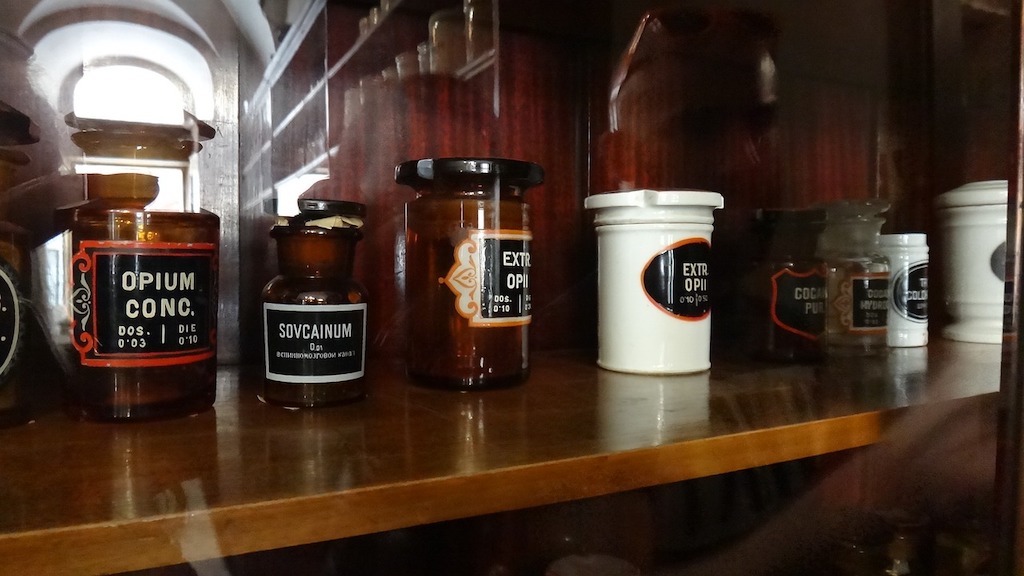 Medicinal Uses of Opium Poppy (Papaver somniferum) 
To this day, opium and its derivatives supply us with some of the most effective painkilling agents used in medicine. These substances bring great relief to those suffering from agonizing pain. But they are also dangerously addictive.
| | |
| --- | --- |
|   Parts Used:  | Chiefly the latex or alkaloids derived from it |
|   Constituents: | Contains about 40 different alkaloids. The most prominent being morphine, Codeine, Thebaine, Papaverine and Noscapine |
|   Actions: | Analgesic, narcotic, sedative, antispasmodic, anti-diarrheal, anti-tussive, diaphoretic, aphrodisiac |
Indications: 
The dried latex rolled into pills combined with other substances has long been valued as a highly effective painkiller. As a sedative, opium is used to calm agitated children. People in extreme states of hysteria or who are otherwise mentally or emotionally disturbed benefit from its sedating action. Those suffering from intensely painful conditions benefit from both the pain-relieving and the sedative action as opium will soothe the pain and help the body relax so as to find restful sleep.  
Opium's anti-diarrhoeal properties are still employed today as one of the most effective agents for treating colic and dysentery. In cases of gall-bladder colic or spasms, opium acts as a pain-relieving antispasmodic. It is still used as an ingredient of cough mixtures as a powerful anti-tussive, invaluable in treating persistent spasmodic coughs (Codeine- alkaloid of opium). In the past, it played an important role in the treatment of tuberculosis. 
In Ayurvedic medicine, opium is valued as an aid to healthy sexual function, as it can relieve sexual problems such as impotency and premature ejaculation.
Caution:
Opium, Morphine and Heroin are all highly addictive substances, besides which they are also highly illegal. Excessive use can lead to serious health problems and even cause death. Small quantities can cause severe constipation. The dangerous side of opium is still very much evident today, and not just among heroin addicts. The 'opium crisis' has made a fortune for drug companies while turning millions of people into addicts with apparently legitimate painkillers.
Note: This article is intended for educational purposes only, not as a guide to self-medication or to encourage the use of illegal drugs.
Status: In most countries, it is illegal to cultivate Poppies without a licence, although in Europe, it is commonly grown as an ornamental garden plant. However, harvesting opium is strictly prohibited everywhere. 
The dried seed pods and the seeds are legal and available commercially.