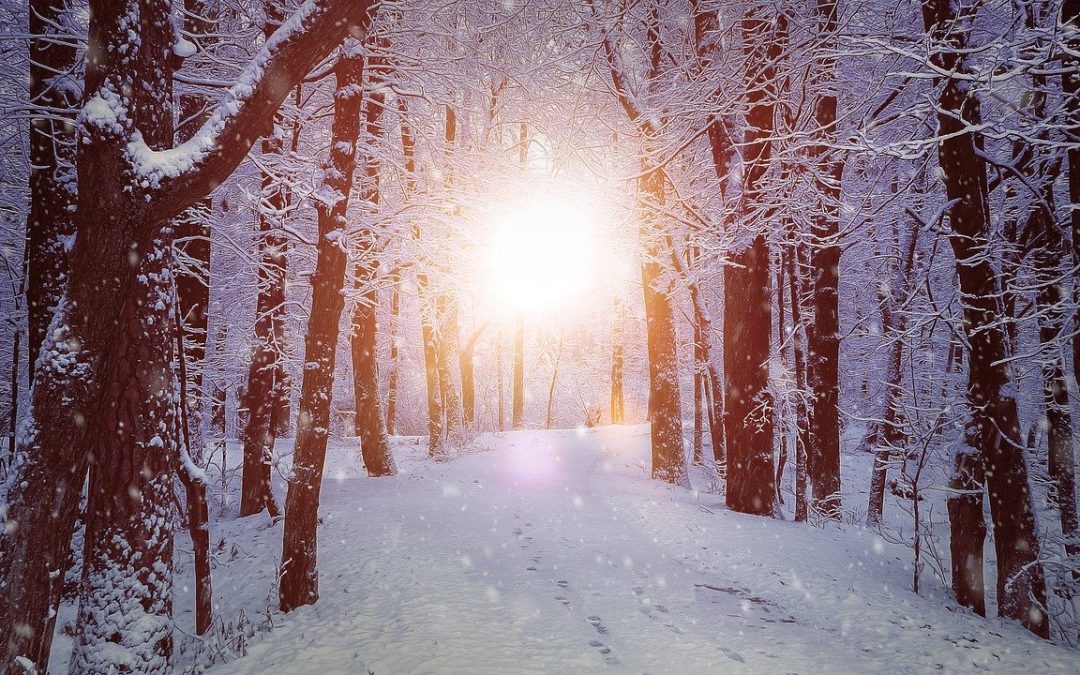 Winter Solstice is upon us – the longest night is here!
It has been a difficult year. I hope you and yours have found a way through. The Winter-Solstice marks the darkest point, the longest night of the year. 
The trees have lost their leaves and all signs of life have retreated below ground. The countryside is bare. The sun barely rises above the horizon and shines only a feeble light. Birds have departed. The Earth has entered hibernation mode.
Yet, at these dark times, we find cause to rejoice! For deep within the Earth, a tiny light has been born! Fragile as a baby in its crib the new sun-savior god has returned.
We are at the threshold of a new cycle. As yet, we do not know if the baby will grow. Nevertheless, where there is life, there is hope.
In the old days, the 12 days of Christmas marked the time when the veil between the worlds is thinnest – corresponding to the 12 days of Mid-Summer. Spirits and ghosts are passing through, howling frightfully during the night. The period of celebration culminated on January 6th, when, according to the Christian tradition, the Three Kings finally found the stable where the sun-god had been born.
The Solstice is a time of reflection, of sharing the memories of the summer past and of gratitude. The year may have demanded heavy sacrifices from all of us, but it has also let us realise that the things we took for granted are what is truly matters. The crisis is not over, but there is hope on the horizon. During this quiet space we can reflect on what we want to manifest next year and how we can make things better, not just for ourselves, but for the community of which we are a part.
Winter Solstice is a festive time despite being the shortest day and longest night.  It marks the turning point and harbors the promise of things to come. Especially so this year as it coincides with the Jupiter/Saturn conjunction, which will be visible for the first time in 800 years December 21, 2020.
This is a time to count one's blessings and to celebrate hope. The wheel of time is turning. The light has returned. Let us cherish this little flame of hope so it may grow strong and return life to Earth once more.