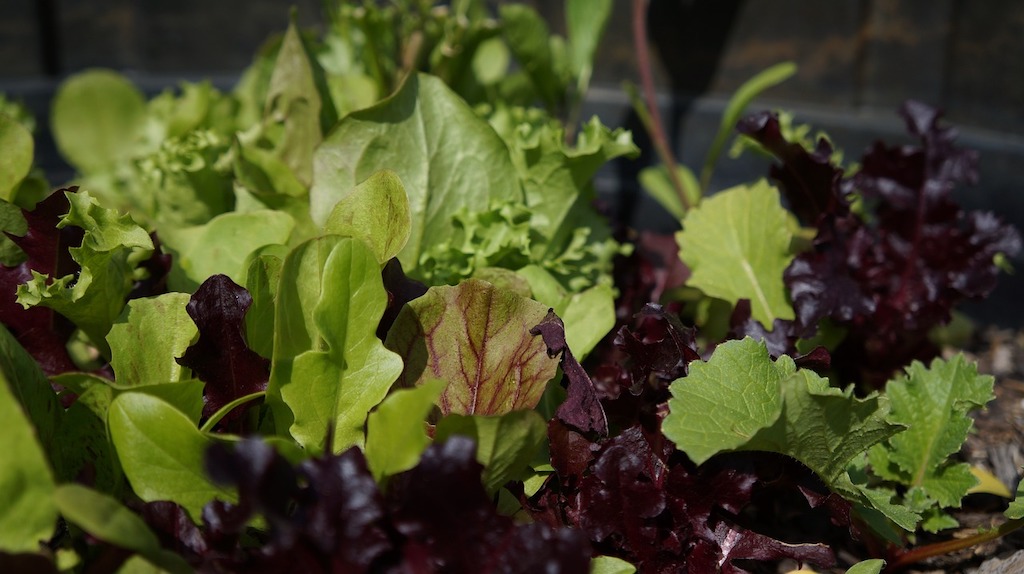 Gardening Jobs in March
March is 'busy season'. As soon as the sun comes out, and it's warm (and dry) enough to be outside, every gardener itches to get their hands into the dirt again. But where to start?
Preparing the vegetable beds
Once the ground has thawed and dried off a bit, it's time to get going with the preparations:
1) It is a good idea to get rid of the weeds early on (especially the perennial or biennial ones). They will be half the trouble later on.
2) If you haven't done it yet, start tidying up the garden: dead-heading old flower heads and clearing everything that has died off. But, remember that butterfly larvae overwinter on old nettles and such. Nettles support some 40 species of insects and butterflies!
If fresh, you already have young nettles  coming up, make the most of this wonderful early wild vegetable. Consider leaving some standing year-round for the wildlife, if you have a spot where they are not in the way.
3) Work in plenty of good, home-grown compost into the vegetable plots and prepare the soil to get a fine crumb. This will make it a lot easier for your seedlings to break through the crust.
What to sow in March?
Your sowing schedule largely depends on your growing zone and whether you have a suitable space to start seedlings indoors. If you live in a mild climate, you can sow some hardier, early varieties out in the open, as early as March. But frost-sensitive plants, like tomatoes, should be started indoors. Lettuce and radishes do well in a cold frame. The shorter your growing season, the earlier you need to start your seeds indoors on the window sill. That way, they will get a head start and prolongs the growing season. By the time there is no more danger of late ground frosts, they will have developed into little plants that are more resilient by the time you plant them out. 
Indoors or under glass
You can sow fennel, broccoli, kohlrabi, cabbage (early varieties), Savoy cabbage, Malabar spinach (late March), New Zealand spinach, carrots, autumn leeks, and celery either in the cold frame or indoors. Warmth-loving plants, like tomatoes, zucchini, aubergines and chillies, fennel, and bell pepper do best when started indoors in an environment of about 20°C.
On sunny days, don't forget to open the cold frame to give your seedlings some air – otherwise, they will get baked under the glass.
Most importantly, make sure your seedlings never dry, after sowing them. Water is life – they cannot grow without it.
Outdoors
Onion sets can be planted out in March. Beetroots, Swiss chard, lettuce, (also Asian lettuce, peas, rocket, radishes, and nasturtiums are all hardy enough to be sown directly into your well-prepared veggie plots. 
Check out SeedsNow for your organic gardening supplies!
#Ads
Disclosure: As an Amazon Associate, I earn from qualifying purchases on Amazon and other affiliate sites.