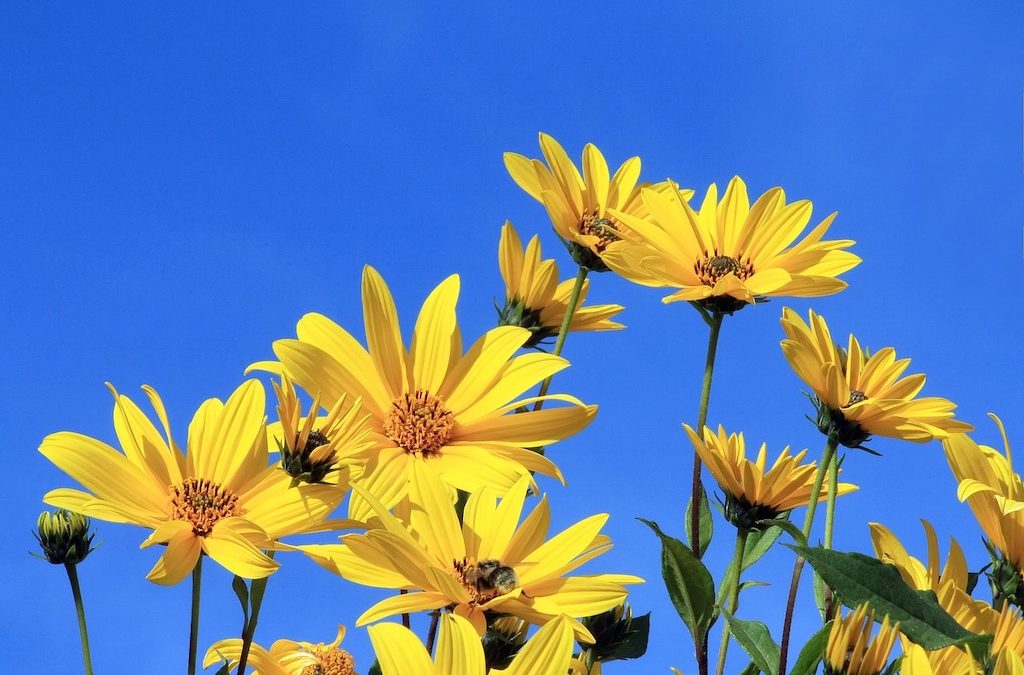 Foraging Jerusalem Artichokes (Helianthus tuberosus)
When autumn blows in and the leaves have all but disintegrated, when nothing but a few buds remain, as dormant hopefuls firmly closed at the tips of the branches, when only evergreens still hang on to their green foliage, I sometimes get the forager's blues. Nothing much is going to stir until the end of January!
But wait – there is one thing, all too easily forgotten, that makes a perfect foraging crop for this time of the year: Jerusalem Artichokes.
Ecology – abundance for all
Although often grown as garden crops, they are also popular as ornamentals. They are the perfect 'edimental'. They do sometimes escape the confines of the garden wall – although it would not be accurate to say that they have become naturalized (in Europe) or, for that matter, invasive, as some conservationists fear. But due to their vitality and habit of spreading via their tubers, they do have that potential. Gardeners sometimes lament the fact that once planted they are hard to contain. At any rate, for the wildlife, they are an asset, providing pollen and nectar for bees and other insects, seeds for the birds, and the roots have long been used as fodder. (Attention: they may attract wild boar!)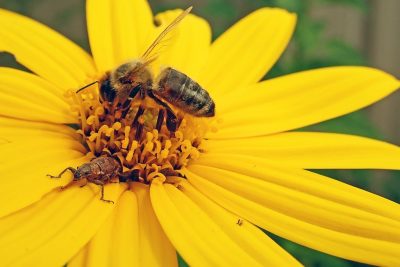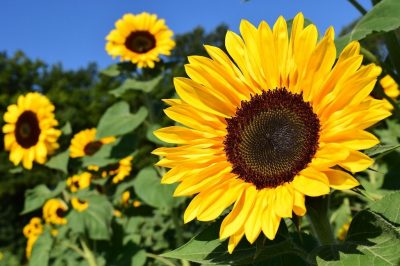 Cousin of Sunflowers
Neither from Jerusalem nor an artichoke, these cheery plants are actually a type of sunflower, although their big cousin has a much grander stature: with their huge floral disk and enigmatic, spiral seed patterns they are quite a sight to be seen. A welcome food dispenser when their seeds ripen, Sunflowers are also bird magnets.
The Jerusalem Artichoke, on the other hand, has all the charm of a sunny garden flower whose bright yellow blooms provide blooming cheer in late summer. Alas, they are quickly forgotten, once autumn moves in and their flowers have withered and died.
Harvesting
Late autumn is the time when the crafty forager (who plans ahead) should carefully mark the spot, before s/he turns her attention to other autumn favorites.
As soon as Grandfather Frost has crept across the land and chilled whatever may have been left of the summer's greenery, it is time to turn your attention to the underworld, where the life-force is hibernating, deep within the womb of Mother Earth.
Return to those well-marked spots with your digging sticks and poke around for the tubers of the Jay Choke (also known as Sun Chokes). Be careful, so as not to uproot the whole plant. There is no need to stockpile – the tubers stay much fresher right there in the earth itself, where they can be dug up any time you want them. (At least as long as the ground is soft enough to dig!)
The frost will turn the starch content of the tubers into sugars, which gives them a lovely, sweet nutty flavour. If you do decide to harvest the whole patch, throw some pieces back into the ground to ensure a continuous supply for the following year.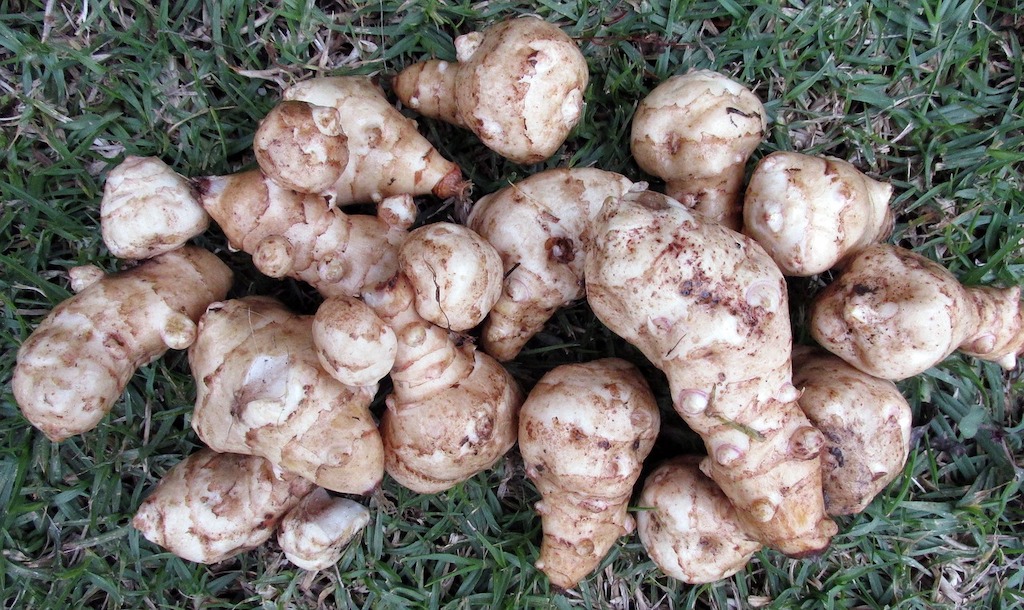 The tubers
The tubers vary considerably in shape and size depending on your variety. Some are relatively straight while others look like a cross between a ginger rhizome and a potato, and are covered all over with little knobby protrusions. These types can be tedious to peel, but the good news is – they are completely edible, skins and all. Just scrub them well with a small brush to remove all the dirt. If you do peel them, toss them into lemon or vinegar water to prevent them from turning grey.
Although they can be collected all year round, Jerusalem Artichokes are an excellent winter crop, and they are best after the first frost. They originate in the US, but somehow, failed to excite consumers – or perhaps proved too tedious for growers, once agriculture became industrialized, since it was difficult to automate the harvest. The tubers also bruise easily, which is not a great selling point, as far as supermarkets are concerned.
Nutritional benefits
It is a shame that they are not more commonly known, since they make an excellent replacement for heavy starches. Instead of starch, they store their energy in an inert sugar known as inulin, which is suitable for diabetics and does not add calories to the extent that other starchy vegetables do. They are also rich in iron, which is good news for vegetarians, and others who may lack this important nutrient due to excessive blood loss.
Jerusalem Artichokes are often compared to potatoes. However, it would seem to me that people who make such a comparison, have either never eaten potatoes, or else, have never eaten Jerusalem Artichokes. Other than the fact that they are both tubers they don't have much in common, IMHO. Jerusalem Artichokes bear much more similarities to water chestnuts. They can be eaten raw, dipped in dressing, or added to salads, which preserves the crispy, nutty flavour. Or, they can be baked, steamed, stir-fried, or cooked. However, be careful not to overcook them, as they will turn to mush. Of course, you could mash them, but the resulting goo is not very satisfying. Nor will they turn crispy, like potatoes, when stir-fried. If you want to preserve the crunchiness it is best to slice them and to throw them in at the last minute. Or, just eat them raw.
Notes
Jerusalem artichokes are not considered suitable for dining in polite society due to the fact that they are likely to produce a lot of gas. Lacto-fermentation is said to reduce this effect.
In Germany, the tubers are used to distill a Schnapps.
The tubers could also make a useful biofuel (ethanol) species – it is very undemanding, produces prolifically, and doesn't need any fertilizer or pesticides.
CAUTION: People, who are allergic to Compositae plants (daisy family) may be sensitive or allergic to Jerusalem Artichokes.
Recipes
Baked Jerusalem Artichokes with Bread Crumbs, Thyme, and Lemon
½ pint crème fraîche or double cream
1 lemon, juiced
2 cloves garlic, peeled and finely chopped
1 good handful fresh thyme, picked and chopped
1 to 2 handfuls grated Parmesan cheese
3 handfuls Jerusalem artichokes, peeled and sliced as thick as a pencil
2 good handfuls of stale bread crumbs
Salt and freshly ground black pepper
Olive oil
Preheat your oven to 230°C/450°F.Gas 8.
Marinade:
In a bowl mix together your creme fraiche, lemon juice, garlic, half the thyme, and most of the Parmesan cheese, and season to taste. Dilute with around 6 to 8 tablespoons of water and throw in the sliced Jerusalem artichokes.
Mix well and place everything in an ovenproof baking dish. Cover with tin foil and bake for 35 minutes.
Crust
Mix the bread crumbs, the remaining thyme, and some salt and pepper with a touch of olive oil. Remove the artichokes from the oven, discard the foil and sprinkle the remaining Parmesan over the top. Then sprinkle the seasoned bread crumbs over the Parmesan. Use up all the bread crumbs. Bake in the oven for about 15 minutes until the bread crumbs turn golden. If you're in a pokey kind of mood you can poke the artichokes about a bit so some of the bread crumbs fall underneath them. This makes it look more rustic instead of like a crumble.
Prep Time: 15 minutes
Cooking Time: 45 minutes
Gingered Jerusalem Artichokes
courtesy of Leda Meredith
1 dozen medium-sized Jerusalem Artichoke tubers
Cut off ends and scrub clean (do not peel) Slice into matchsticks or rounds no more than 1/4-inch thick.
Marinade:
2 Tablespoons soy sauce
2 Tablespoons rice vinegar
2 Tablespoons toasted sesame oil
1 clove garlic, peeled and minced
1-inch piece of fresh ginger root, peeled and grated
Blend ingredients well and toss the Jerusalem artichokes into the marinade, cover, and leave in the refrigerator for at least one hour (or overnight–the flavors will continue to develop). Serve on small plates as a salad appetizer before a stir-fry or other oriental style meal. This recipe is also delicious made with Burdock root.