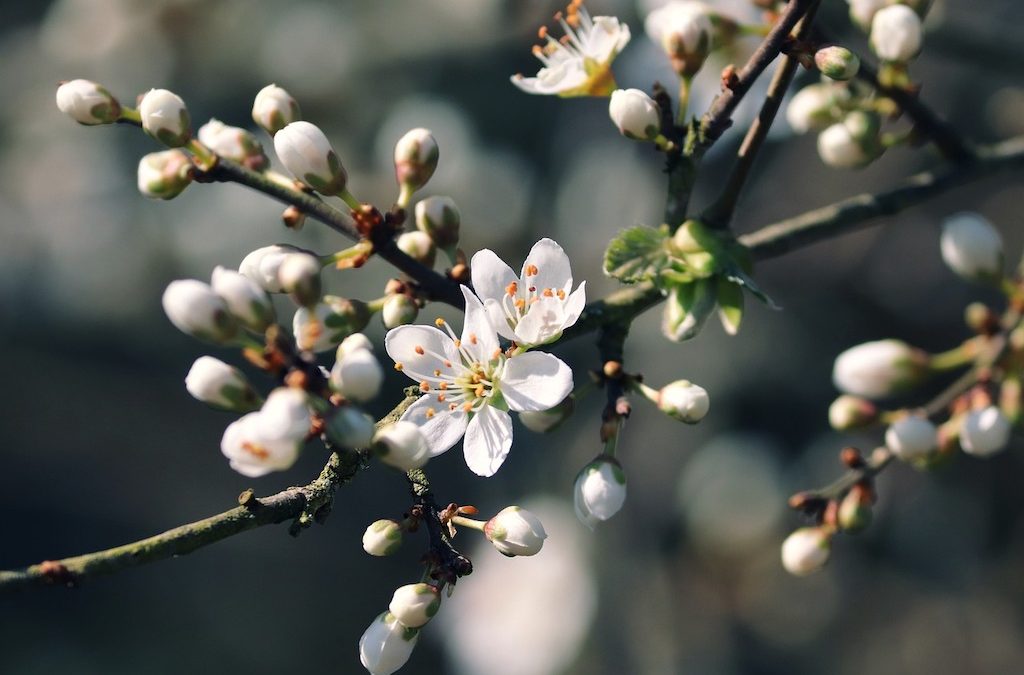 At the dawn of the Spring Equinox  – we reflect on the new cycle that is about to begin. Tentatively, the earth wakes from her winter's sleep, buds swell, birds sing, flowers burst forth – despite the suffering and sorrow we witness daily.
Persephone is returning to the upper world. At the Spring Equinox, light and dark are hanging in the balance. But with every passing day, the sun gathers strength. Mother Earth, violated and scarred by war yet again, nevertheless dons her spring flower garment and slowly turns the land lush and green.
The joy and expectant anticipation we usually feel at this time are somewhat subdued. And yet, we are all so ready for spring!
We all want to return to some kind of normalcy. Are we hoping in vain?
But the garden is calling nonetheless. The soil is eager to receive the seeds, so they may be quickened and burst to life.
At home, it is time to clear out the winter dust. Spring-cleaning, painting, and decorating are on the agenda. Get ready for the light season and make the most of its fleeting joys!
It is also time for inner cleansing and to boost our vitality with the fresh vitamins and nutrients of early spring herbs. When the body is strong, the mind is also string – and right now, we need all the resilience we can muster.
Focus on the things that matter to you most and make your intentions clear. Life is precious.
The Spring Equinox stands for new beginnings. It is a time to celebrate the eternal life force and the mysteries of its eternal return.