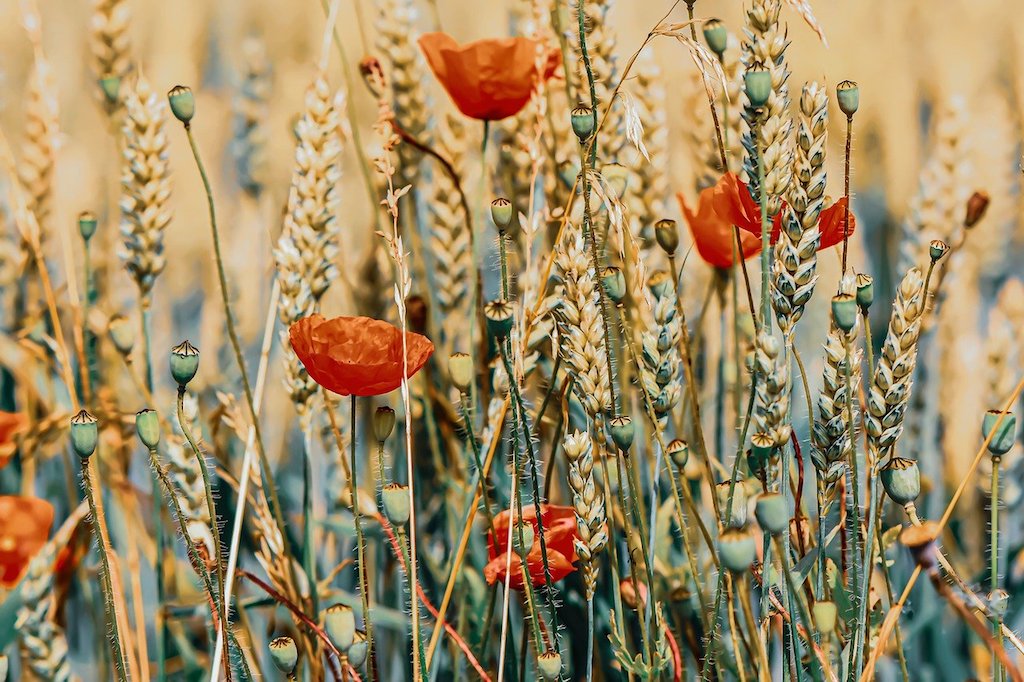 The time of the grain harvest
Lugh's intense and steady heat ripens the grains and sweetens the fruit. Lughnasadh marks the beginning of the harvest season. It is an intensely busy, but also a joyful time. The work and effort of the early part of the year are paying off. The wheat harvest is coming in.
In Christian tradition, Lughnasadh has become Lammas, the 'loaf-mass' (from Anglo-Saxon 'hlaf-mas'.)
From sowing the seed to harvest time, the period of growth is fraud with danger and the outcome is by no means certain. Unpredictable and sometimes violent weather conditions, and thunderstorms, threaten to destroy all the hard work in one fell swoop. Thus, when we reach Lughnasadh and the harvest has been brought in safely, it is an occasion to celebrate. As a sign of gratitude sacrifices are offered and bread, made from the freshly harvested grain, is broken and shared with the community.
Even as we reap the harvest and gather the seed, this is but one of the stages of the eternal cycle of life. The grain gathered now will sustain us through the dark season and provide the basis of next year's growth. And so, the cycle continues.
This is a good time to come together in gratitude and to share the joy as well as the labor of harvest. It is also a good time to gather and feast together, enjoying the splendor of summer, as we celebrate friendship and community spirit.
On an inner level, it is a good time to reflect on the progress of your projects and enjoy their ripening process. Take a moment to express your gratitude and share your abundant gifts with those in need.